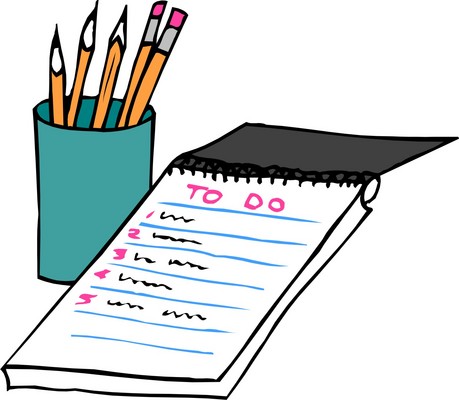 I noticed that I never completed a things to do list like I do every month. And although I thought with the summer I could do everything, and catch up, I was wrong. But now.... There are some things that I can get done and not get done. So here is my list.... And I hope to get half of it done.
Pat Sloan's Vacation

January - Cut already -

need to start - put jeeze!!!

February - cut and sew

March - cut and sew

April - cut and sew

May - cut and sew

June - cut and sew

July - cut and sew

Zoo Animal Party

Online Craftsy Class - Pre-cut quilts - Spool

Online Craftsy Class - Quilting my BOM from Craftsy -

(this is for my Q3 section)

have only 3 blocks completed, need to complete 9 more by the end of August.
Elephant parade

(Done!! This is for my Q3 section)

Complete flower block (need to cut new ones out and then make them)

Complete one bird block

Put it all together

quilt it.

Quilt the sun flower quilt. -

(this is for my Q3 section)

started and I have a number of days to do it in because it takes an hour or two for each block but need to put it in the Q4 section.

Quilt Doodle BOM - All caught up.

See this link http://quiltinglikeamaniac.blogspot.ca/2015/08/caught-up-on-doodle-bom.html to view it all

Norma quilt (from the guild). -

Never touched it.

2nd last blcok

last block

Center Block

Sew it all together

Block Lotto

Sun - 5 of them

Large Circles - 4 of them to complete set

Cross bars - 3 of them to complete set

Flowers

Arrows

Chains

Put them all together to complete last year's Block Lotto

Quilt it.

Aurifill's 2014 Garden Block -

See below for what I've had to do, but the two blocks are completed, added, and the edging is all done. Now, it's all together except for the side pieces because I'm going to section quilt it. In the end it is a queen size quilt, and I have a lot to do but it will look fantastic when it's completed. I need to blog about this in another blog.

make one more block so it all fits together

Make border using 2 and a half strips cabin style.

Put it all together

Quilt it. - still to do....

January - Cake

Feburary - sewing machine

March - Kettle -

DONE!

April - Dog

- DONE!!!

May - Apron

June - Ice cream

July - hot air balloon

August - Bike

Scrap BOM

January

Feburary

March (that's all I bought.

Apple blocks - make three more to add to the colleciton.

Blue Cocktail quilt

Pink and Green quilt

Aurifil mini quilts.

Have 4 out of the 8 done. Need to catch up.

Snow quilt

Quilt Seaside - haven't even started.

Star quilt. -

done!!!! And quilted. So excited! Here's a picture to your right!! It's a good size lap, with star quilting in the star and the rest just easy running stitch.

Quilted Landscape -

Not even started and I do need to get going on this.

Gro's quilt

Block 1 - need to quilt

Block 2 - need to quilt

Block 3 - need to put together

Tumbling Blocks on Craftsy

Pixelated quilt eye
I'm seeing results so I'm happy.